Post by Crystal Millar on Jun 4, 2016 15:24:43 GMT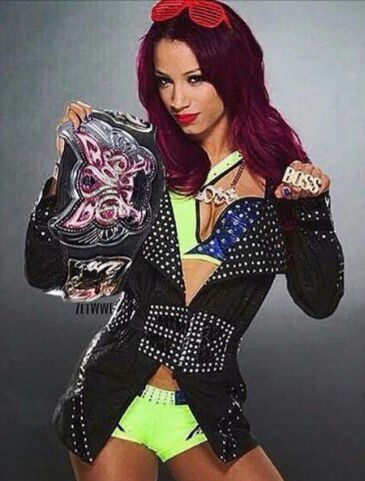 Hello everybody… This is your one and only… SILVER SCREEN QUEEN.
Now I have a couple of things to get off of my chest and it revolves around the fact that nobody around here thinks that I am a good champion in VWS…
Imagine that… Nobody thinks that Crystal Millar is a great champion and you have scrubs out of the wazoo all lining up telling me that I am not that good. That they want to pick me apart that I am protected under Ana Valentine and that's the only reason that I am currently your champion… I only have a few words to say to all of those claims…
Who gives a flying fuck?!
You think I give a damn about what any of you think of me?! You think I really give a shit if you think if I am a good champion or not… Truth be told I don't have to talk myself up. Only insignificant cunts like Kayla Richards have to do that type of shit. I would constantly talk myself up if I knew that I was walking in the shadows of Amber Richards.
Granted I don't like that English cunt but if you had to live your life in the shadow of somebody else than by all means I would be rising up and doing everything I could to constantly remind everyone of who exactly I am, and I would be throwing myself at them again and again. So yeah Kayla you are doing exactly what you should be doing.
As far as I go I can't help that since winning the title I have become the star that Ana Valentine has wanted me to become. I may not be out there tweeting up a storm and trying to get people to back me constantly like your sister Amber is on an everyday basis. Constantly reminding them again and again. Why she is so great. Why she is the champion and all of this ridiculous claims of bullshit.
The fact is Ana doesn't really talk me down that much on Twitter because she knows that I am off doing other things for the company. You know appearing at various comic conventions. Doing Meet & Greets, signing autographs and promoting the company and our brand in that sense.
I remember one promotional picture at a comic con that they wanted me to take with Alex…
It was such a great photo… We really got to promote VWS so so much… Until some fan asked about Hodor after the photo and he went all teary eyed…
Give me a fucking break… That's why Ana chooses me to send to these type of things because she knows I love being a nerd and getting involved in such things.
She knows I have no issue being her little cosplayer. Talking to my adoring public carrying the belt like a trinket because at the end of the day it brings in revenue for the company. Sure I may not be out there doing what you NEED to do… I may not be what you want me to be, but I doing the best job I can for this company so you need to back the fuck off.
I am the World Champion for a reason.
I am an All Star, and MVP…
I am a top draw and at All In you will see exactly what I am after I beat the snot out of you and continue onward with my reign of being the greatest champion ever.
I would wish you luck but you don't deserve any… Because to be blunt… It's not like you have anything that resembles a chance at beating me. It must suck to be you….
Even if you were my daughter's favorite wrestler at one point I couldn't really give a shit.
Prepare to find out why I am indeed your SILVER SCREEN QUEEN!!!!!!!!!
Off Camera
Hollywood, California
April 22nd, 2016
To say the place was packed would be an understatement, an establishment like this doesn't really have off nights when it comes to customers and that's for good reason. For ten plus years they have had a reputation of exquisite dining and service and tonight would be no exception. How they were able to get a table, being our stars Fiona O'Dalaigh and Matt Stone, was a testament to the sort of connections that Fiona had not only in this town, but in general. The drinks had been ordered and the appetizers served and eaten with great approval from the couple, for lack of a better word. As they awaited the main course, they continued their discussion.
"So Fiona, now that you're not doing anything, at least to my knowledge, how are you filling your spare time? Do you have any aspirations to get back into the business, as it were or are you sort of just set for life, now?"
Fiona smiles in return as she looked across at him. "Of course I want to get back into the business. You don't think a six month undefeated champion would want to stay on the sidelines. Of course not… I have to get back into the fray and showcase my former glory. After all what good is it being in the wrestling business if you can't rub your achievements in everyone's face Mr. Dual Champion Matt…" She says smiling as she eats some escargot, Stone sipping his wine.
"Well that's good to hear, it's never encouraging to see such talent be wasted. People have been watching wrestling for the past four months seeing the same old moonsaults over and over, they need your innovation." A sly smirk on his face as he breaks a twenty dollar biscuit in half and begins to butter it. "Any thoughts of whose company you'll grace with your presence?"
Fiona grins as her eyes meet with Matt's. "Well to be honest I was eyeing up this one company VWS. It seems they are just giving Crystal a shot at their Women's World Championship which is a mistake in itself. We can't let her getting freebies now right? Of course not… Plus VWS is a new place which means I can have new beginnings and start fresh. There's nothing wrong with that right?" Fiona smiles again. "Although wherever I go it wouldn't be long before I emerge into the spotlight. It's kinda what I do…"
"Absolutely nothing wrong with that at all, Crystal's probably been using her limited brain space to follow my simple advice, that's why she's already in line for a title match. Shame she won't be getting any more advice, eh?" While Fiona's is more noticeable, the Canadian certainly has an accent of his own. "If you want any advice though, I'd be more than happy to offer."
"That would be quite lovely…" She smiles as she looks back at Matt. "I will definitely take your advice. I will be right back hun going to go powder my nose so I can look my best for you…" She leans over planting a kiss on his cheek leaving a small lipstick stain as she walks away. "I'll be right back…" She heads off towards the bathroom leaving Matt Stone at the table by himself.
"Powder her nose, cute." He says to himself, watching the Irish native walk away, enjoying the view. It was going okay so far, better than okay actually and far better than anything that meddling Hilton would have done, so all in all a pretty good day. Crystal shouldn't be bothering him anymore and he got a nice dinner, what more could a person ask for? A question that would remain unanswered as Matt happened to glance towards the door and saw, regrettably, the SILVER SCREEN QUEEN herself. "Bloody hell."
Crystal stormed her way over towards Matt's table. She sat down across from him as her hand immediately went that to a glass of wine and she couldn't help but knock the glass over spilling the wine all over the Canadian. "Awwww did you get some stains on you? That's a total bummer isn't it?!" Crystal stares daggers into Matt shaking her head in disgust. "What the hell do you think you are doing?!"
Matt backed away quickly to try and avoid the wine to no avail, bumping into the person behind him in the process. "That's nice, real petty of you. Nice to see you're as childish as ever. I'm here on a date, of sorts, what are you doing here, besides making a mess, of course." He's dabbing at his pants with a napkin as he speaks, not even looking up at her.
Crystal crosses her arms as she stares daggers into Matt. "Dude...You really are a big dumb jerk you know that? How could you just leave my set and go on a date with HER of all people especially when I ummm… Well….." Crystal doesn't say anything as she looks away. Matt finishes dabbing at hi pants, getting as much of the wine out as possible, what a waste, he thinks to himself.
"When you what? When you weren't done exploiting me for your financial gains? Did I miss out on your German stereotype you had set up, or maybe the Polish lady, I'm sure she had a great story to tell. You don't get to be offended after that."
Crystal sighs as she takes a long deep breath. "I know I am a married woman but the way I always pick on you… The way I always make it a habit to go out of my way just to mess with you. Can't you see it through your thick skull that I kinda have f….."
Before she could even finish her statement that's when the redhead walks back towards the table. She seems disgusted as she sits down next to Matt as her eyes meet with Crystal. "Crystal Whoreton there a reason why you are at my table? Shouldn't you be filming your trainwreck of a life story on bluray? Or perhaps making a Hollywood letdown?"
She grins as her eyes meet with Matt's. "She bothering you? You want me to take care of her?" Matt glanced over to Fiona and shook his head. "No need to get your hands dirty, in fact, Crystal here was just about to confess why she enjoys making my life miserable. Well, Silver Screen Queen, as you like to say, why don't you enlighten me?"
"Actually I was just going to tell you how much of an idiot you really are. You can't beat me in video games. You couldn't beat me in wrestling if we ever fought one another. I can just about beat you in anything!" Millar says crossing her arms.
Fiona however laughs in return. "Is that all you were saying because if so you can remove yourself from my table unless you want me to get security… Trying to just bogard your way into a jam packed restaurant without a reservation. They don't take too kindly to that... " Fiona looks at the table noticing her wine glass has been tipped over. She takes Matt's glass instead bringing it up to her lips to take a small sip. "Ahem… SECURITY!"
Crystal's eyes open wide up as she looks back at Fiona. "Wait Fiona maybe we can talk about this…"
It's too late as two security guards make their way over to their table they grab Crystal by the arms as they lift her out of her seat and start dragging her out of the restaurant. "Get your damn hands off of me!!!!"
Fiona takes another sip as she looks back at the Latina. "It's about time we removed the trash from the table… And wow this wine is delicious… We definitely need to have another bottle dear…" She smiles planting another kiss on Matt's cheek. Matt wave bye to Crystal, even going so far as to blow her a kiss before turning to Fiona. "That was amazing. You've just earned yourself one cool point. Redeemable at any Matt Stone outlet." He leans over and kisses Fiona's cheek.
"Why thank you… You really are sweet you know that and do you know what else that is sweet that can go with this wonderful moment? DESSERT!!!!" The woman smiles as she looks through the menu. "Oh look! Some expensive dish that's made with M & M peanuts… I think we will be ordering that…"
Matt rolls his eyes, but decides not to fight it, after all, Fiona was always right. "Oh goodie, can't wait to taste that." He tried to make it sound sincere, he really did, but sarcasm was leaking through every syllable.
"Awwwww cheer up hun…." She smiled as her eyes looked at the menu some more. "What makes the dish even more awesome is the fact that they are trying to make it all tropical themed with a little tiki umbrella on it… You know that means we DEFINITELY have to get it, and you will enjoy it. Want to rain down with the kisses until the waiter comes back?" She grins as she begins to kiss his cheek again before slowly moving towards his lips. Now a lesser man might not want to start making out in a crowded high class restaurant with someone they've been on half a date with, but Matt Stone is more than happy to indulge in such an activity, wrapping his arm around the Weather Girl and kissing her back, ignoring the stares they were starting to get from the patrons. Quite frankly, if word got out about this it would annoy Hilton more and that would just be icing on the proverbial M&M cake.
"Let's just enjoy the night… And just enjoy the start of something new…" Fiona grabs her glass. "To better and greater things…" She looks at the other glass which is knocked over before glaring at Matt noticing he has wine all over him. "I swear on everything I am going to seriously hurt that bitch just for you…"